Before installing holdonstranger on your website, make sure you've registered it inside your holdonstranger account. If you don't have a holdonstranger account, click here to get one.
1) Click on Install holdonstranger to open the installation modal.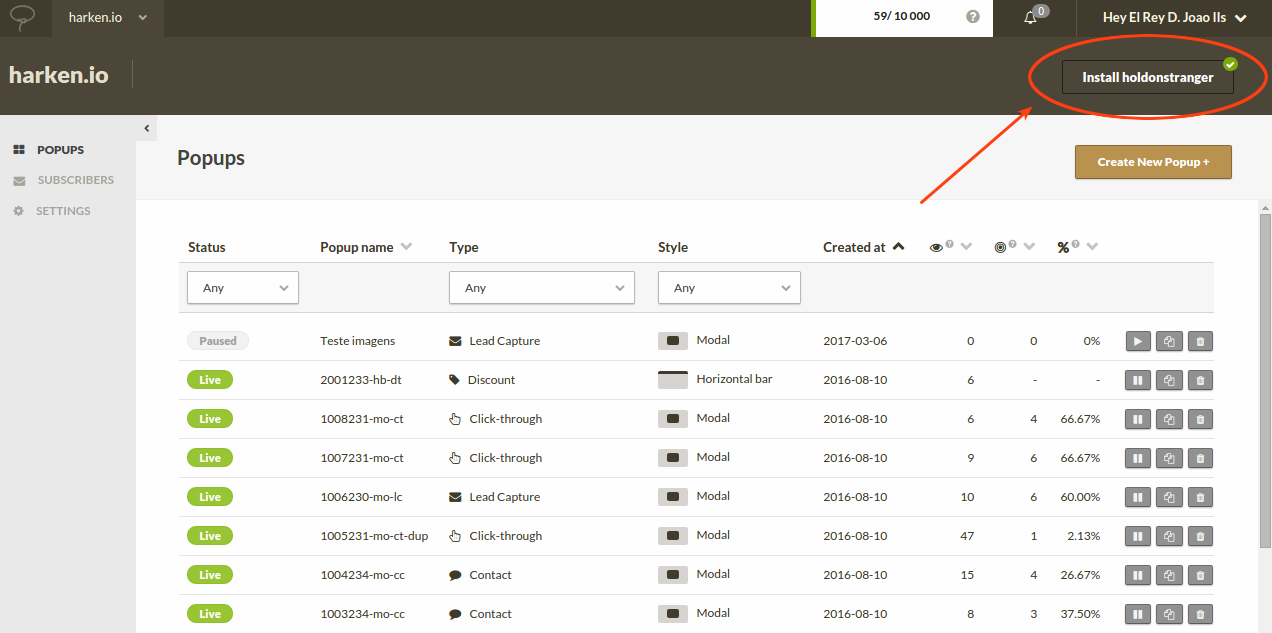 2) Click the Drupal icon.
3) Click Download the Drupal plugin button. A .zip file should begin to download in your browser.
4) Login to your Drupal admin panel.
5) Go to Modules.
6) Click + Install new module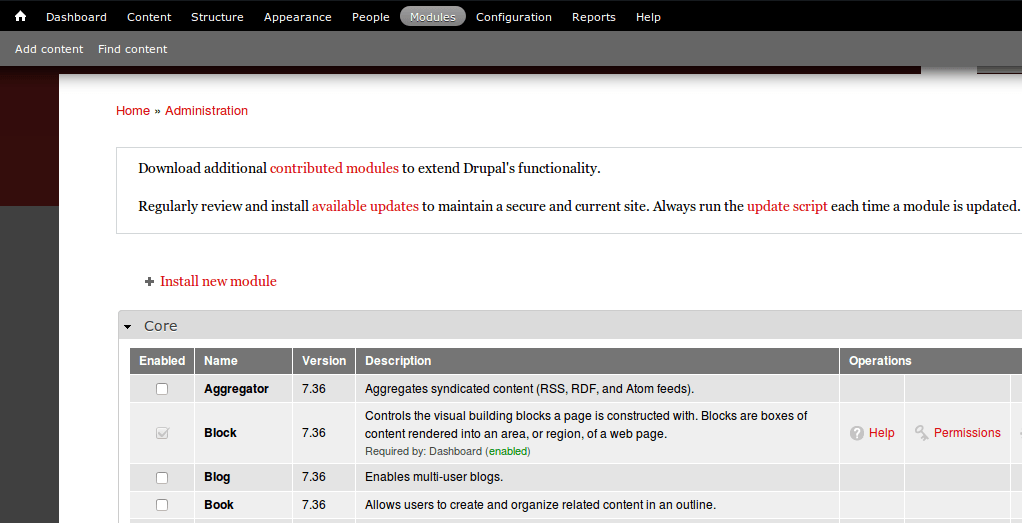 7) Click Browse…  and select the .zip file you downloaded in Step 3.
8) Click Install.
9) Click Enable newly added modules.

10) You'll be redirected to a new page. Scroll down until you find K2C/holdonstranger. Turn it on and then click Save configuration.
11) After Step 10 is complete, click Configure.
12) You should see on the screen a field labeled API Key.

13) Go back to your holdonstranger admin area. Below the button you clicked to download the plugin in Step 3), you'll find your holdonstranger API key. Copy it.
14) Go back to your Drupal admin area and paste the key you just copied into the field from step 12.
15) Click Activate widget.
That's it!
To check if it was correctly installed, switch to Check Installation in the installation modal, and click (Re)check installation. Your website should open on a new window/tab. Wait for it to close automatically. If everything went well a 'Successfully installed' message should appear.